Dr. Andrew Roth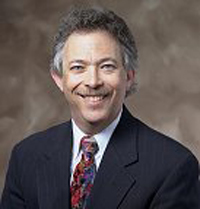 Dr. Roth specializes in adult spine disorders and total joint surgery. He completed a fellowship in Orthopaedic Research at Rancho Los Amigos Hospital (University of Southern California Medical Center). He completed his internship at the University of Pittsburgh Presbyterian-University Hospital. He completed his orthopaedic residency at the University of Cincinnati Medical Center. He received his M.D. from the University of Kentucky College of Medicine. He received his undergraduate degree from Northwestern University.
He is certified in orthopaedic surgery by the American Board of Orthopaedic Surgery.
Dr. Roth is a member of the community of physicians who mentor future generations of orthopaedic surgeons. He has served as a Clinical Instructor in Orthopaedic Surgery and as an Assistant Clinical Professor of Family Medicine at the University of Cincinnati. He serves as a Clinical Instructor in Internal Medicine at the Jewish Hospital.
Dr. Roth has published articles on several topics, many on the uses of electronic stimulation in the recovery and rehabilitation of orthopaedic patients.
He is a member of the American Medical Association, the Cincinnati Academy of Medicine, the Cincinnati Orthopaedic Society, the American Academy of Orthopaedic Surgery, the North American Spine Society, the Ohio State Medical Association, and the Ohio Orthopaedic Society.
What Dr. Roth's Patients Are Saying about Him:
"Thanks for your skill and dedication and for 4 years of carefree walking. No one knows I have an artificial hip unless I tell them".
"Your kind of doctor is very rare. You took the time to talk with us and answer all of our questions."